Keen to play your part?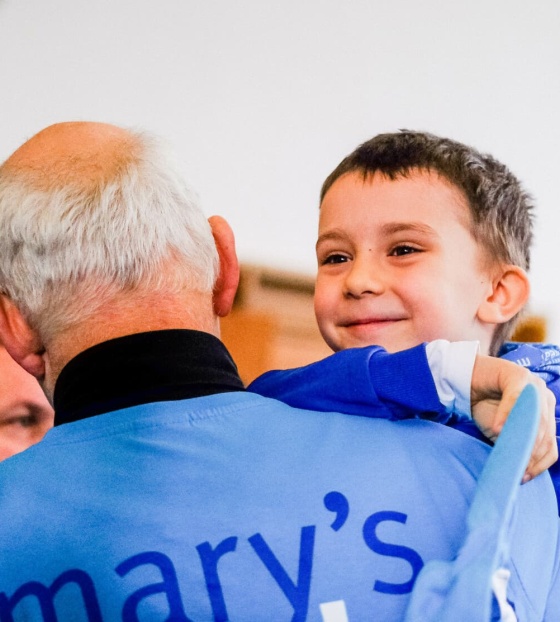 Volunteering for Mary's Meals can take many forms and open up lots of new experiences. Our volunteers never fail to surprise us with their creativity, determination and ability to make things happen. Whether they're supporting activities from our established Mary's Meals organisations in their home country, running their own event, or finding ways to incorporate the story of Mary's Meals into their everyday actions, the possibilities are endless for ways to raise awareness and vital funds for our life-changing work.
So, if you could see yourself hosting a film night, running a marathon, giving a talk at your local school or church, organising a bake sale, setting up book club to discuss our books, sharing some of our posts on social media, we'd love to hear from you. Whatever your passion, we want you to join our global movement and use your skills, talents, and interests to bring hope to some of the world's poorest children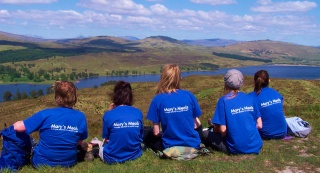 No matter your schedule, if you can donate five minutes or five hours of your time on a regular basis, you can make a difference in communities where poverty, hunger and food insecurity stand in the way of children's education.
In Portugal, hairdresser, marathon-runner, wife, mother and artist Silvia Duarte finds time in her busy life to support our work. Around Mother's Day, Silvia sold special vouchers for a wash, cut and blow dry at her salon for 22 Euros – the amount it costs to provide our meals for a child for an entire school year. She also recently organised a 'Hair Marathon' and donated all income from her hair appointments for an entire day to Mary's Meals.
Silvia started training for marathons when she turned 50 years old and has participated in various runs across Portugal in aid of our work. And in the run up to Christmas, Silvia is often busy making handmade crib scenes and figures to sell at Christmas markets to raise money for Mary's Meals.
If you're ready to join our network of volunteers or keen to get started with a quirky fundraising project, please don't hesitate to get in touch. We'd love to hear more about you in the form below, including a bit about yourself and how you heard about us.
Volunteering Opportunities
You can assist our teams in the UK, Europe and North America in our mission to end child hunger.