Our People
Meet the Founder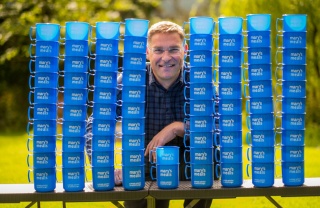 Magnus MacFarlane-Barrow
Magnus MacFarlane-Barrow is the founder and CEO of Mary's Meals, which provides a daily meal for more than 2 million of the world's poorest children in their place of education. Find out what led Magnus to quit his job and start a charity more than thirty years ago and the astonishing story of what happened next.
Read more

about Magnus MacFarlane-Barrow
Meet our International Board of Directors
David Clayton (Chair)
David has been Chair since November 2014 and is also a former Chair of Mary's Meals UK. He was first moved to join Mary's Meals following a visit as a volunteer to Malawi in 2007 when he saw with his own eyes the impact the charity had on the children it was helping.
He is a Scottish Chartered Accountant and has over 35 years financial experience working with international organisations.
Željka Markić
Željka is a medical doctor living and working in Zagreb, Croatia – and founder and owner of a family business involved in clinical trials.
She first met our founder Magnus during the war in Bosnia-Herzegovina and Croatia while volunteering for an organisation distributing donated aid. Željka was touched by the generosity of strangers and the message of solidarity that came with the internationally donated aid. With friends, she founded an affiliate Mary's Meals group in Croatia to encourage support in her home country.
Peter Higgins
Peter specialises in growing organisations through strategic change. He co-founded Charles Tyrwhitt Shirts, where he remains a Director, served as chairman of Cath Kidston until 2010, and is Chairman of two other retailers.
As Governor of St Paul's Boys School in London, Peter is helping to oversee the £77m school rebuilding plan and the establishment of a Bursary Fund for the less well off.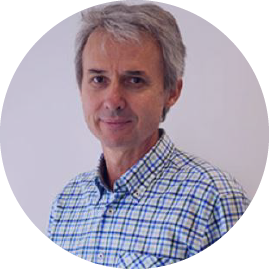 Dr Christian Stelzer
Christian is a medical doctor with his own practice in Austria's capital city, Vienna. He is also involved in Cenacolo, an Italian community offering drug rehabilitation and a new start for young people.
He set about building a group of supporters, which later became Mary's Meals Austria. Christian has been a Director with Mary's Meals since 2011 and is keen for our movement to grow throughout Europe.
Ana Luisa Diez de Rivera-Laffont
Ana is a member of the Madrid Bar Association and a board member of the IP law office of Elzaburu, SA in Madrid, Spain.
A native of Spain, she earned her JD in European Union Law from CEU San Pablo University in Madrid and an LLM in Law & Computer Science from Complutense University, as well as an LLM in Comparative Jurisprudence from New York University School of Law.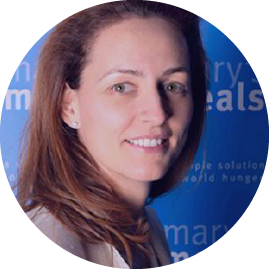 Jacob Allen
Now a Senior Partner with The Cicero Group, Jacob has spent his career helping mission-driven organisations and businesses around the world maximize their impact.
His strengths are in strategy, performance management, and monitoring and evaluation (M&E).
He has designed, led, and evaluated dozens of national and global impact initiatives for former presidents and first ladies and leading corporations, foundations, and NGOs, including Goldman Sachs, Bristol Myers Squibb, Prudential, The Nature Conservancy, YouthBuild International, United Way, and more.
Bishop John Keenan
Bishop John gained a Law Degree in Forensic Medicine at the University of Glasgow. From there, he entered seminary in the Pontifical Scots College in Rome, attending the Gregorian University where he gained a degree in Sacred Theology and a post-graduate in Philosophy with licence to teach in Catholic institutes.
He was ordained for the Archdiocese of Glasgow and appointed assistant priest at Christ the King Parish, in the southside Kings Park area. From there, he was appointed full time chaplain at Holyrood RC Secondary School. In 2000, he was appointed as the Catholic Chaplain at the University of Glasgow by the late Cardinal Winning.
Bishop John taught Philosophy in the Scottish National Seminary from 1995 to 2005. In 2011, he was appointed as an Advocate-Procurator at the Scottish Catholic Inter-diocesan Tribunal. He is a regular speaker at conferences on Pope John Paul's Theology of the Body.
In 2014, he was appointed Bishop of Paisley by Pope Francis.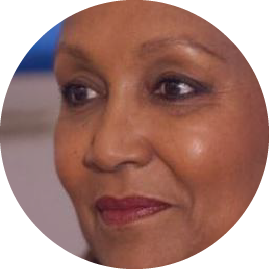 Marie Da Silva
Born and raised in Malawi, Marie worked as a nanny in the US for nineteen years. During this time she lost many members of her family to the AIDS pandemic. In 2002 after realising the school in her home village in Malawi was going to close and seeing first-hand the devastation AIDS had wrought in her home village, she founded the Jacaranda School for Orphans in the house she grew up in. For the next nine years, Marie supported the school financially by sending a third of her monthly salary to Malawi.
In 2008 Marie was recognised as a CNN Hero for her dedication to orphans in Malawi. Among many other awards received for her work, Marie also received the Lifetime  Achievement Award from the President of Malawi.
John Darley
Since retirement from an international career with Shell in 2006, John has devoted time and energy to voluntary work in areas of social justice, with a focus on prisoner rehabilitation, homelessness and international development.
He is active as a volunteer mentor and befriender to people in prison, and to those recently released. In addition to governance roles with criminal rehabilitation charities, John currently serves as Chair of the homeless charity, Depaul International, and as a board member of CAFOD, part of the Caritas family.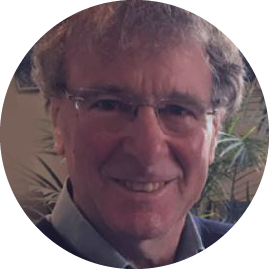 Dr Cornelius Chipoma
Since leaving the United States Agency for International Development (USAID) in 2014, where he held the position of Senior Education Adviser for 11 years, Cornelius has worked as an independent consultant focusing in the areas of education and governance seeking to improve the situation of marginalised populations in rural and urban areas.
Born and raised in Lusaka, Zambia, Cornelius has several degrees from the University of Zambia (Bachelor's Degree Development Studies), Flinders University of South Australia (Master's Degree Development Studies) and the University of Toronto, Toronto Canada (PhD Political Science – Comparative Government).
Sebastian Bailey
Sebastian is a thought-leader, Co-Founder and President of Mind Gym where he consults on the future of learning for global organisations. Sebastian holds a Bachelor of Science degree in Psychology with Cognitive Science from the University College of London and a PhD from the University of Bristol, where his thesis focused on how to maximise the transfer of learning in organisations.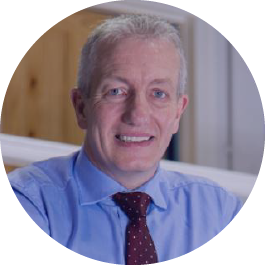 Graham Paterson
From a trade background and with over 40 years' experience within the public sector and construction industry, Graham headed City Building in Glasgow, one of the largest construction companies in Scotland with an annual turnover of £220m. He operated at an executive level for 21 years, including as Executive Director for 9 years before retiring in March 2021.
Graham has always been passionate and committed to the core values of increasing youth employment opportunities, progression in an equality driven environment, and improving the lives of people within communities. 
He is passionate about the work of Mary's meals and is currently the UK Chair, a role he is extremely privileged to undertake.
Karel Nečesal
Karel is living and working in Brno, Czech Republic. He focuses on strategy and development in business. Professionally he has worked most of his life in the financial sector in high managerial and director positions. In 2014 Karel founded his own real estate company Petrov Investment.
He has been actively volunteering in the charitable sector for most of his life, often as a professional consultant in the areas of finance, management, and fundraising.
In the fall of 2017, Karel was deeply touched by the beautiful idea of Mary's Meals. He is the Co-Founder of Mary's Meals Czech Republic where he is a member of the Supervisory Board. He actively helps to grow other affiliates of Mary's Meals in Europe.
Michael George
Michael is an Audit Partner at PricewaterhouseCoopers LLC (PwC) with over 26 years of experience serving clients in health care, higher education and not for profit industries, who currently leads the Healthcare practice in New York Metro.  Michael joined the Mary's Meals USA Board of Directors in 2013 and served as Chairman of the Audit Committee since 2018. We're now serving
2,429,182
children every school day.
But 67 million primary school-age children are out of school around the world. Even for those attending school, hunger is one of the biggest barriers to concentration and learning.