Magnus MacFarlane-Barrow
Who is Magnus MacFarlane-Barrow?
Magnus MacFarlane-Barrow OBE is the founder and CEO of the charity Mary's Meals, a non-profit organisation that provides life-changing meals to some of the world's poorest children every school day. Mary's Meals is currently serving 2,429,182 children across 18 countries, in communities where hunger and poverty would prevent children from gaining an education. 
Early beginnings
In 1983, a pilgrimage to the Marian shrine of Medjugorje in Bosnia-Herzegovina renewed Magnus and his family's Catholic faith and led his parents to convert their guesthouse into the Craig Lodge Family House of Prayer, a Catholic retreat centre. 
Magnus started his career as a fish farmer in Argyll, Scotland. In 1992 during the Balkan conflict, he and his brother Fergus were so moved by scenes of the conflict on television that they took a week's leave from their jobs, loaded a jeep with aid and joined a convoy travelling to Medjugorje to distribute it. 
On their return, donations continued to flood in, resulting in Magnus eventually driving from Scotland to Bosnia-Herzegovina a total of 23 times to deliver vital supplies. Magnus never returned to his old job and instead set up a registered charity called Scottish International Relief (SIR). 
Mary's Meals is born
In 2002, during an aid trip to Malawi in Southeast Africa, Magnus experienced yet another landmark moment when he met a 14-year-old boy called Edward. Edward was the eldest of six children, all sitting with their mother who was dying of AIDS. Magnus asked him what he hoped for in life and Edward replied: "I would like to have enough food to eat and to be able to go to school one day."
This simple interaction was a key part of the inspiration that led to Mary's Meals. From initially providing school meals to around 200 children in Malawi in 2003, the charity now serves an incredible 2,429,182 children every school day. The humble shed that housed those first gifts of aid, continues to be the charity's spiritual home home – and Magnus' office – to this day.
Mary's Meals is a simple idea that works. A daily meal served in school has a positive impact on enrolment, attendance, and performance in class, and Magnus believes it could hold the key to eradicating child hunger altogether. The average cost of feeding a child for a whole school year with Mary's Meals is just £19.15.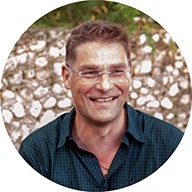 More from Magnus
Explore Magnus' books, films and latest online articles as well as forthcoming speaking engagements and events.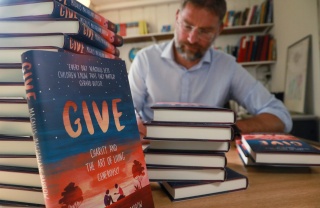 Books and Films
Read, watch and share the work of Mary's Meals and our mission to reduce child hunger at school through our inspirational films and heart-warming books.
Read more

about Books and Films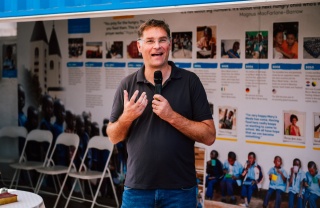 Food changes the story
Could you join our community of regular givers today?