A Political and Economic Crisis in Lebanon
Since Mary's Meals begun providing school meals here in 2016, the situation in Lebanon has steadily deteriorated.
Published on
The Complex Situation in Lebanon
As you may have seen in the news, Lebanon is currently gripped by a severe political and economic crisis. Despite being a developed country – and one that many of its residents say was well-governed until only a few years ago.
Hyperinflation, food shortages, and electricity blackouts have become increasingly common since 2019. And it's not only the country's most vulnerable communities that are affected, although they are, as ever, feeling the effects of these issues particularly severely.  
Mary's Meals has been providing school meals in Lebanon since 2016. The country has had to face multiple crises over the last few decades, including its own civil war and the refugee crisis as a result of the war in neighbouring Syria. Jean, our programme lead from our partner, Dorcas, told us:  
"The context here is not easy to understand. It is not quite complex; it is very complex. In terms of the hyperinflation, I think the closest comparison would be Venezuela. The inflation makes it very hard to earn. People are left alone, there is no government support." 
These challenges have resulted in widespread poverty and hunger, with many in the country struggling to obtain even basic necessities. Over the last few years, Lebanon's economy has been enduring a severe and prolonged depression.
According to the World Bank, Lebanon's economic and financial crisis is likely to rank as one of the most severe crises globally in more than a hundred years. The country's currency, the Lebanese pound, has dropped to its lowest point, which has led to stratospheric prices for goods and services. Jean gives an example of this:   
"Things keep getting worse here. Last month, the exchange rate was 40,000 Lebanese Pounds to the dollar. Today, it is over 140,000, and it is going up. When you buy something in the shop, the shopkeeper will ask you to pay more than what the current price is, as they know the price will be even more expensive when they need to buy more stock." 
The worth of the Lebanese pound is plummeting so quickly that the value can reduce over the course of a day. This has severe consequences, especially on everyone in the country who is paid in Lebanese pounds or has savings which are dramatically reducing in value, leaving them with limited funds to buy food and other essentials with.  
"The children are not able to eat; families and people are not able to provide even the cheapest food, and all things have become very expensive. Some of them feel lucky to get some humanitarian assistance, but the humanitarian assistance also cannot cover the needs of all the people here."
Mary's Meals School Feeding Programme in Lebanon
Worries about hunger – and the potential for malnutrition – have increased significantly for many Lebanese families because they do not have reliable access to sufficient, nutritious food. 
Mary's Meals is reaching more than 1,400 children in Lebanon, in areas where refugee populations and vulnerable communities are already living with the daily struggles of poverty. Many families are struggling to make ends meet, and some are resorting to eating less or skipping meals altogether in an attempt to make their limited resources stretch further.  
Through our school feeding programme, we are ensuring that children have access to at least one good meal every school day. This not only helps to alleviate hunger but provides a powerful incentive to keep children in school, as they are more likely to attend and stay engaged if they know they will receive a meal. In these challenging times, Jean tells us that providing school meals is of the utmost importance.  
"When I used to talk about this programme, or in general, I used to think that it's for better education – and that's always a great indication, but sometimes there are more important concerns. Now, I'm thinking it's always important for good education, but also now it's very important because there are people starving.

When people are starving, we still really care about education and it's always important, but if we don't support them then children will be starving. If we can add more schools we can include more children under this programme, because the need is becoming huge. 
"Personally, I'm very happy to be part of this programme, because of the positive impact that I'm part of — that we are all working together to help the children. 
"On a bigger scale; on the programme level, on my organisation's level, it's very good to keep on supporting the children. We are providing free school meals because they are relying on us. 
"With this little support, they can study more and eat better, but also, they are able to eat in the first place." 
The situation in Lebanon is a stark reminder of the devastating impact that severe economic and political instability can have on people's lives. By working together with our trusted local partner and providing support where it is needed most, we can help to alleviate some of the suffering caused by the current crisis in Lebanon.  
Providing a daily meal in school might be a relatively small act, but its impact is huge. We are helping to ensure that children can receive a meal once a day while easing some of the burden felt by already stressed and stretched families who are fighting for survival. Thank you for supporting Mary's Meals and for remembering the Lebanese people during this difficult time.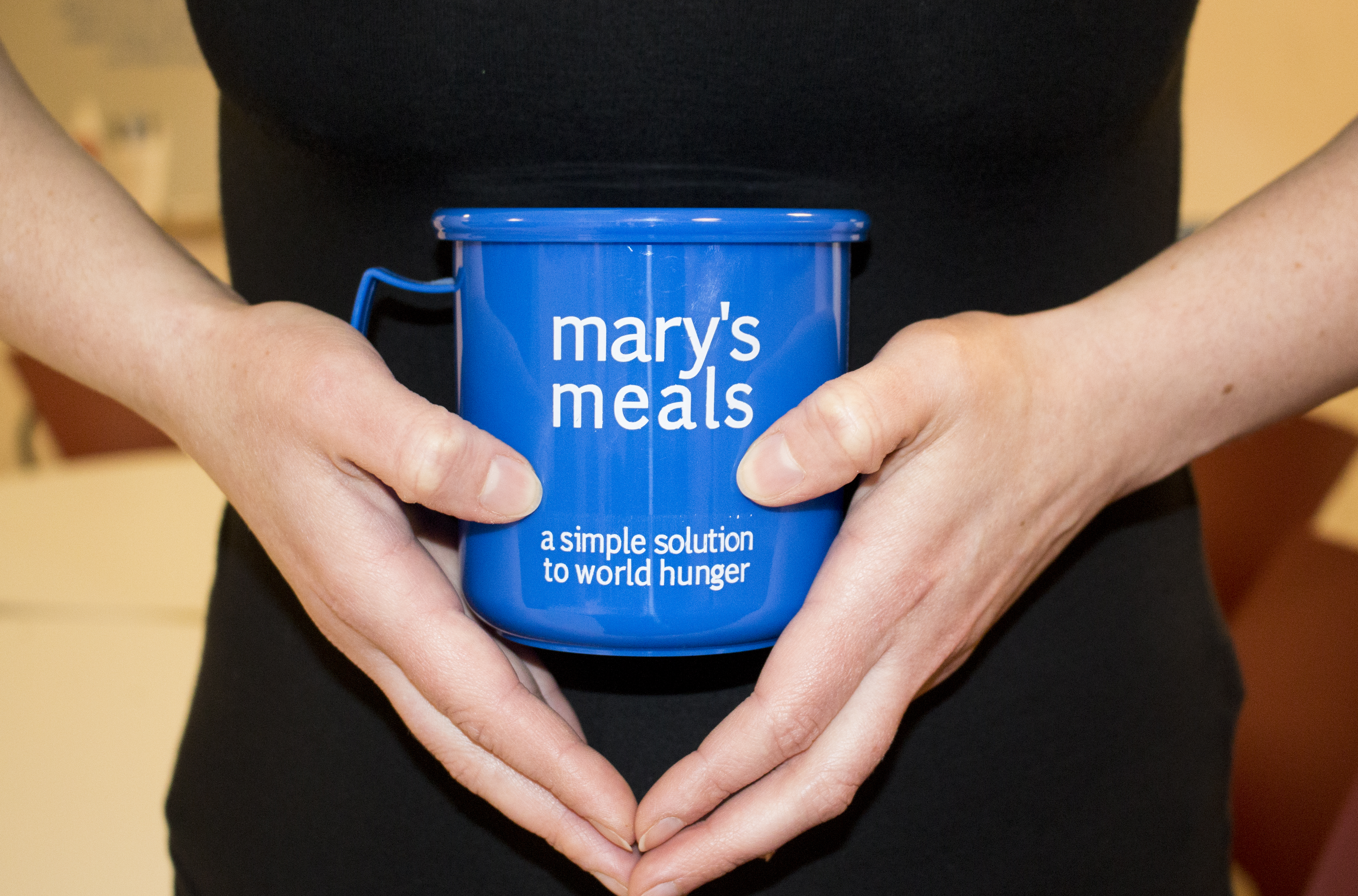 Food Changes the Story
Help us reach the next child waiting.