Eight-mile Road
To break up the eight-mile trek to and from class, three primary school learners used to hide in the shade of a guava tree, tired and hungry. Some days they didn't even make it to school. Thankfully, the arrival of Mary's Meals changed everything.
Published on
There's a bountiful guava tree less than 30km from Zimbabwe's capital Harare – in fact, there are hundreds – but there's one that has special importance for three students at Pote Primary School in Goromonzi.
It was here, under the cool shade of its generous, sprawling branches, that friends Masciline, Ressy and Calisto used to seek refuge on the eight-mile-long road to and from school each morning and evening. They would lay down to rest, grateful for the shade, often falling asleep because they were hungry. Sometimes they wouldn't even reach the school because they lacked the necessary fuel to get them there. As they slept, they dreamed of a change that would help them enjoy their education and have more energy to live fuller lives.
That change came in the shape of a simple bowl of hot porridge, served at their school each day, giving them and their classmates the energy to learn and the strength to make the arduous walk along that eight-mile road between school and home without the need to rest.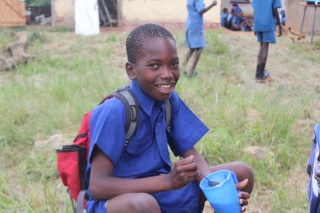 Pote Primary School teacher Majada Emmanuel told us absenteeism is a persistent problem when children don't have enough to eat. Those who make it to school often arrive late, hungry and too weak to learn.
Majada says: "As a class teacher, you will have the energy to teach, but when the students are frail, hungry and sleepy in class it is so heartbreaking. In some instances, the children will be nowhere near the school as they religiously abscond from class because of hunger."
The introduction of Mary's Meals, in partnership with local agency Mavambo Orphan Care, has brought renewed hope to the young people of Goromonzi.
The students remember their days exhausted by hunger on their long journeys. Masciline says: "I recall when we were going home, we would sit under the huge guava tree and gather fruits when they were in season. We would fall asleep under the tree because we were exhausted. Soon, this became the norm that we couldn't pass that area without having to sit or sleep. It was our resting point."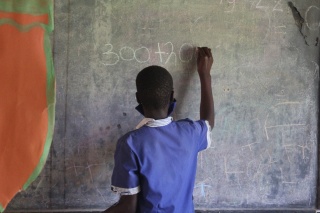 Now the friends have no delays during their journey to and from school. Ressy says: "I have no reason to abscond from school. I can now go to school happy knowing that I will receive a hot meal which sustains my energy levels until I get back home."
Ultimately the delays in creating infrastructure for schools nearer to their homes mean that rural children continue to face a 4am start to their school day, covering many miles in the baking heat before they can begin lessons.
Children learning in rural schools across Zimbabwe face a slew of challenges that can make it difficult to achieve success in education – from socio-economic and geographical factors to personal challenges with their health and wellbeing. These issues (and the poverty that lies at the heart of them) have been exacerbated further by global climatic changes.
The Mary's Meals school feeding programme began in Masciline, Ressy and Calisto's school in November 2021. Since then, the friends haven't missed a day of learning and not once have they had to stop to sleep under a blanket of fruit.
When children receive the sustenance they need, they can begin to learn with alert minds and improve their futures. Food is changing the story, not only in Goromonzi but in districts and villages in 20 countries around the world.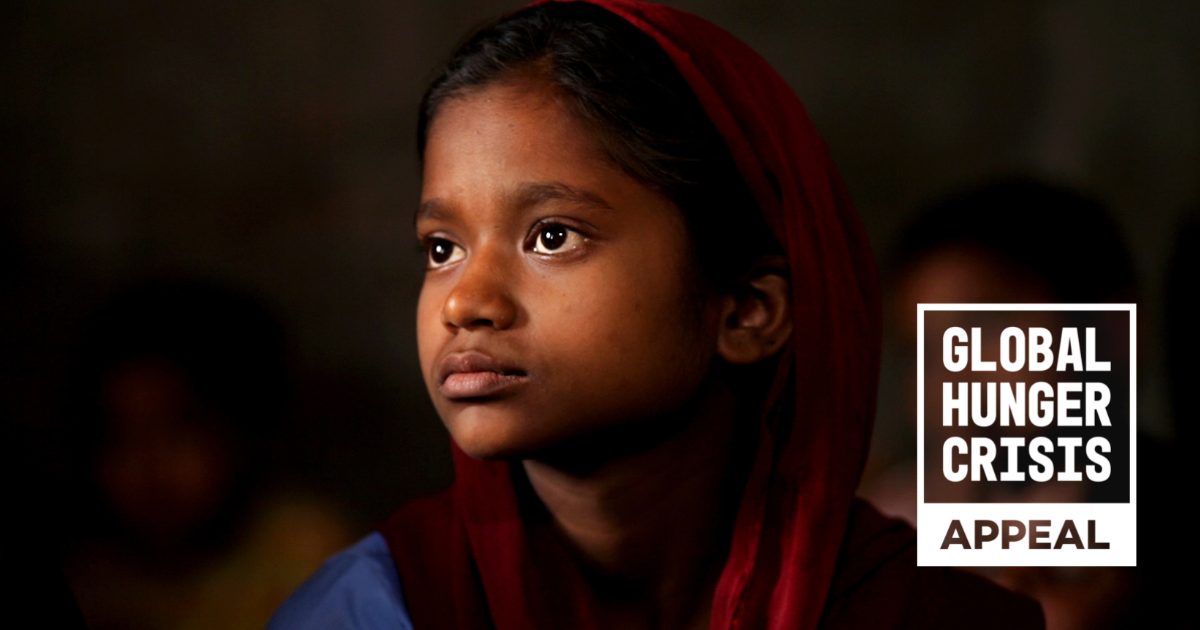 Global Hunger Crisis Appeal