Making A Difference in Madagascar
Mary's Meals and Feedback Madagascar
Published on
Mary's Meals works alongside another Scottish-born organisation, Feedback Madagascar, to deliver its feeding programme in schools on the African island. We spoke to Programme Coordinator, Samantha Cameron, to find out what the real Madagascar is like and how Mary's Meals is making a difference across the country and acting as a catalyst for change in unexpected ways.
Only one in three children in Madagascar completes primary school education. This is the day to-day reality for Malagasy children living in a country where severe hunger makes attending school consistently an almost impossible feat. Since 2018, Mary's Meals has been working in northern, central and south-eastern regions of Madagascar. Our programme here is two-fold but fully focused on feeding children while they learn. One partner, Grandir Dignement, reaches children with daily meals while they attend classes in the detention centres where they are being held (often without due legal process), while Feedback Madagascar serves meals to children in schools.
What is evident in Madagascar is the high value that Madagascans, both young and old, place on education. Even though those who overcome the odds and attend school face arduous journeys, children across the country still strive for an education, and there has been a marked increase in school attendance since our first meals were served in schools in 2019, as Samantha explains: 
"We have seen an increase in enrolment and attendance at schools. We have found that the meals have been a great pulling factor and this has led to increases in student enrolment. Whenever we speak to children who are benefiting from the school feeding programme, they all are just overjoyed with having these meals. Concentration levels have increased so much; before they would be entirely exhausted. [The meals] really have improved their capacity to study and [we have] longer school hours because of it. All the kids say it's a widespread success."
Other positive outcomes of the programme were less expected, as Samantha says school feeding is also impacting some of Feedback Madagascar's other initiatives, such as providing clean water and solar energy to communities:
"We found that over the last few years, the feeding programme was catalytic in helping to build community trust. Our school feeding officers live in the communities and see the community day-to-day, which helps our understanding of the problems they face. This provides a great foundation to build on for our other work, such as the need to have clean drinking water. One of our programmes is around the provision of clean water through boreholes and hand pumps and we are now focusing on and prioritising the schools operating the school feeding programme to do that.
"We are developing a programme to provide solar energy to schools and to the communities. It benefits families and means students can do their homework in the evening. We are even testing out a solar cooker in one of the schools! We have also developed agroforestry production of vegetables and tree-planting with these schools. On top of this, we prioritise issues such as women's empowerment and promote women rights and children's rights in schools.
"The school feeding programme is a springboard to deepen our relationship with communities and to build trust. Having that permanence of school feeding officers living out in the villages is a real help to connect all the different projects."
Feedback Madagascar has also begun to see improvements in the quality of the teaching in the schools where meals are served. Only 20% of the country's teachers are civil servants and 97% of those doing the job do not have a professional teaching diploma. Families also have a heavy burden keeping Madagascar's education system afloat, with almost half (40%) footing the bill for recurrent costs.
She says: "In the past, particularly in the rainy season or in rice harvesting season, school attendance numbers would decrease. Now, it is a lot more stable than it used to be, and it did not just occur among the pupils, but also teachers; the majority are parent-paid and are not necessarily obliged to turn up to teach every day.
"The school feeding programme is also motivating for them because the quality of education is improving. It's had a very positive knock-on effect. A lot of it is basically up to the communities to do it themselves, which is why it is important to have extra support to help them improve the education of their children."
Other challenges, however, do not have a quick solution, but the changes we're hearing about from Feedback Madagascar give us confidence in our work and the potential it holds for generational change.
"In Madagascar, it's quite amazing. Whether for the parents, or the kids, they are generally really motivated and really want to have an education. I think just having the hope for a better future, and that they won't necessarily have to do as their parents did, you know?
"There is a proverb in Madagascar that has been said as each generation tries to move forward: 'you should not have to do as your parents did.' If they can manage to get their kids to school and get them to pass exams and get qualifications, there is always the hope that they have more opportunities and a better future."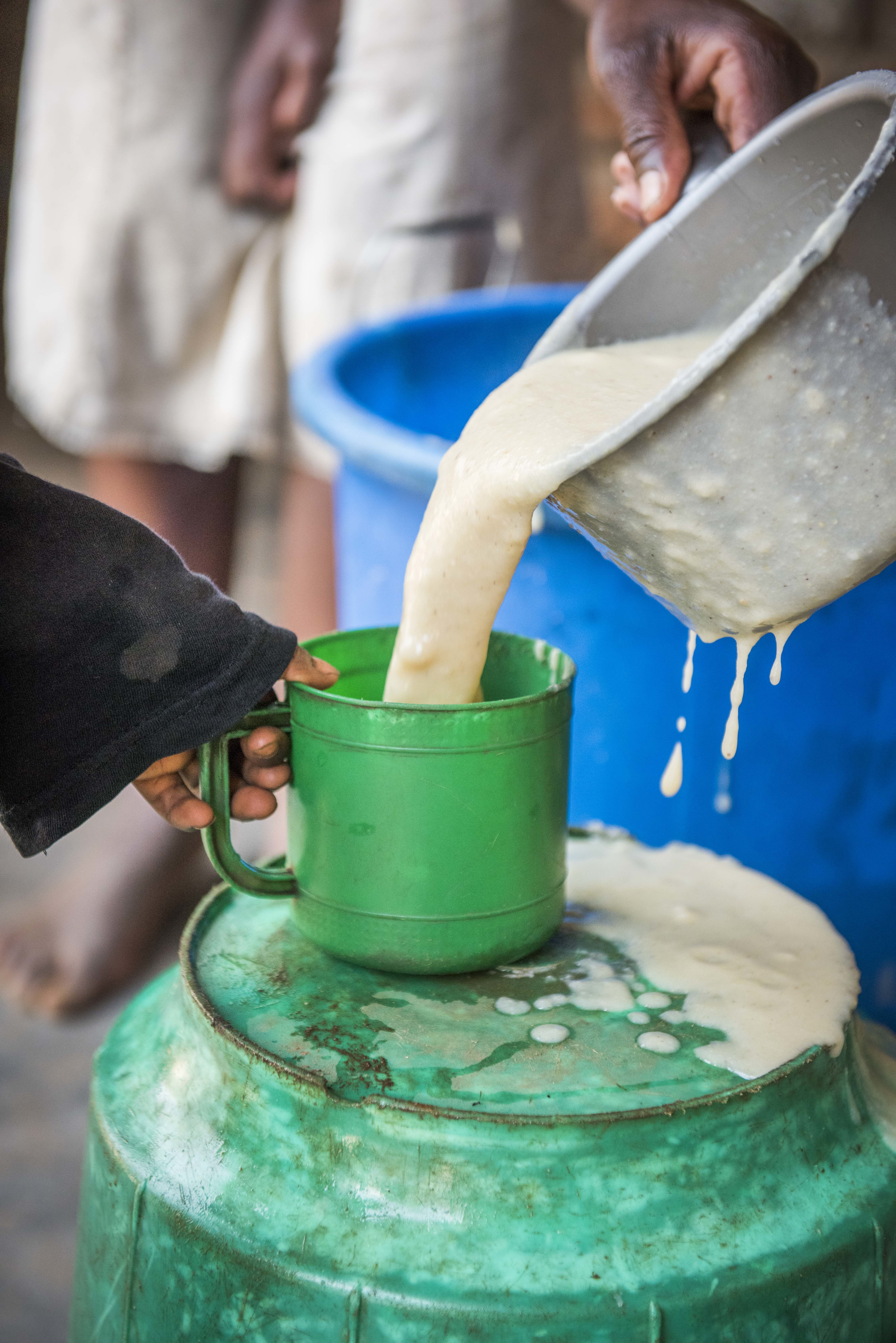 Food Changes the Story
Help us reach the next child waiting.