The Global Hunger Crisis through the eyes of a child
Favour is a born traveller. At 11 years old, she dreams of travelling the world, discovering new cultures and sharing stories about her life with people she meets
Published on
Her travel destination of choice is India since she read a book about the country and its way of life and was captured by the architecture, festivals, languages and food. Favour's knowledge about India is growing every day, bolstered by her newfound pastime: watching Indian TV.
She says: "India is a lovely country with stunning buildings. I like how people dress for cultural events like weddings, their food is enticing, and their languages are fascinating. When I have the opportunity to meet or speak with another child in India, I will tell them about the various tribes in Malawi and their beliefs. I will tell them about the various types of food available in my country, and I will mention that we receive Mary's Meals porridge at our school and that it's delicious."
Favour lives in Blantyre, Malawi, thousands of miles from India. She attends Blantyre Girls Primary School and is in Grade 7. As an inquisitive, bright, educated young woman, Favour's mind is teeming with information and a desire to learn. She has her finger on the pulse of what is happening in the world and is acutely aware of the hunger crisis unfolding, driven by rising inflation, conflict and food shortages.
She says: "The first time I learned about the country Ukraine was on the news because of the war that is currently taking place there. Fuel, fertiliser and other export prices have risen as a result of the war, and this has had an impact on my country because we import a lot of goods. Food, utilities, and grocery prices have all risen, as have bus fares.
"I hope the war in Ukraine ends soon so that people can live in peace and our lives can return to normal."
Mary's Meals serves nutritious meals to more than 2.2 million of the world's poorest children every school day, bringing sustenance and hope. Life for many people in the 20 countries where we feed is extremely challenging, and the impact of the war in Ukraine is exacerbating conditions for families, making an already desperate situation unbearably difficult.
At Mary's Meals, our vision is that every child receives one daily meal in their place of education and that all those who have more than they need share with those who lack even the most basic things.
Please act now to bring hope to the children still waiting.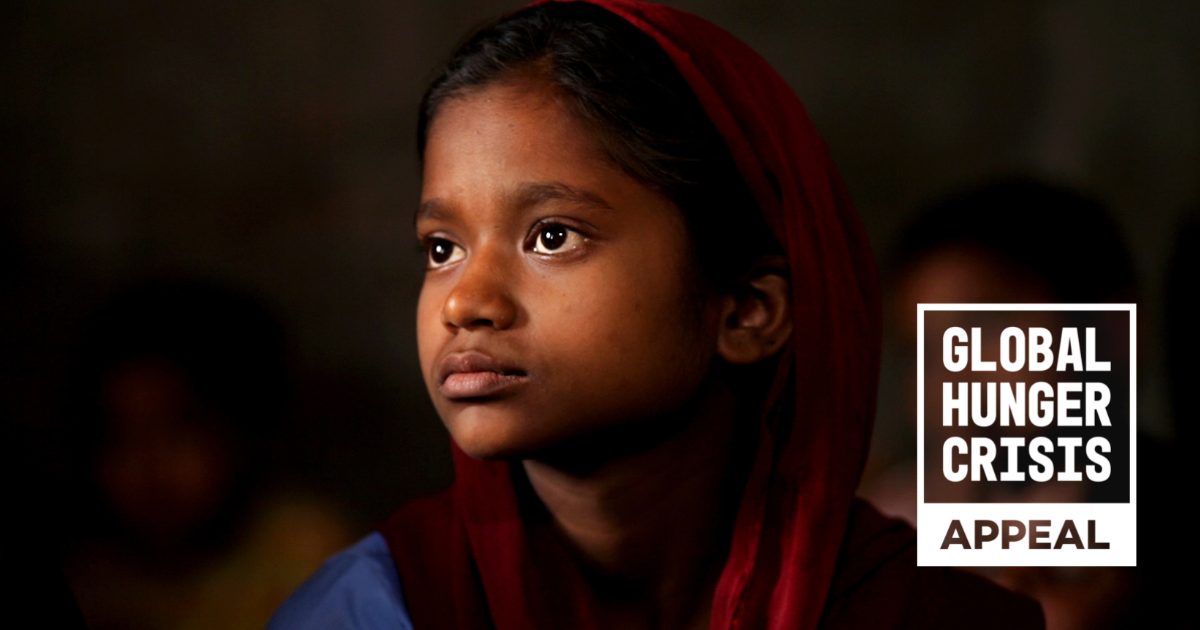 Global Hunger Crisis Appeal
Help us reach the next child waiting.