Skillsharing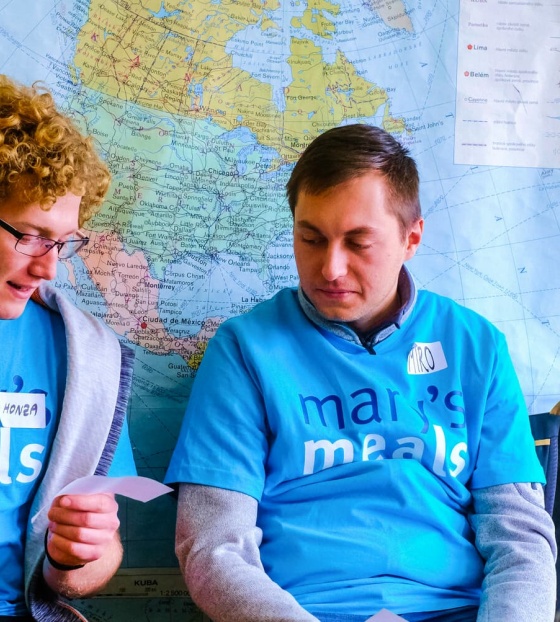 Your professional skills, such as graphic design or translation, can be a hugely important resource for our teams across the world. Learn about some of the past work that some of our generous supporters have done for us.
Translation
Axel from Germany volunteered his time and skills as a certified translator to convert Magnus' second book, GIVE: Charity and the Art of Living Generously, into German, saving us thousands of pounds and helping Mary's Meals Germany to reach a wider audience. Then, 300 miles away, journalist Tanya was inspired by the idea and joined the effort as editor and proofreader!
Community ambassadors
The grassroots network in Ireland is the beating heart of all volunteering and fundraising activities across the country.
They use their love of Mary's Meals to spread the message and gather support through traditional, local, community-based activities with powerful results.
Graphic design
In Croatia (and some other countries too), design professionals and students are getting involved by developing artwork and other visuals for campaigns to help support the work of fellow volunteers and fundraisers. Creating eye-catching designs is a wonderful gift because their efforts help to bring news of our work to new hearts and minds, and ultimately help to feed more children.
Public relations
A dedicated team of volunteers play a key role in PR and social media promotion in the Czech Republic. Some bring professional experience while some are recent graduates seeking to hone their skills by working as part of a team. They all bring enthusiasm, dedication, and a passion for the mission – and it really shines through in their work!
Volunteering Opportunities
You can assist our teams in the UK, Europe and North America in our mission to end child hunger.