Get Involved
How to get involved with our charity
It costs just £19.15 to provide a child with school meals for an entire school year ­ – a small gesture that can bring a world of change.  
You can also offer you time, skills or prayers to support our mission. Whether it's volunteering at community events, hosting your own fundraiser, taking part in a sponsored activity or selling cakes to your friends, your efforts can make an incredible difference to children's lives.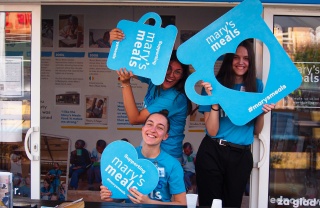 Fundraise
Fundraisers are a vital spark helping to keep Mary's Meals' light burning.

These tireless, generous people generate funds to put food on plates for vulnerable children across the globe every school day. Each of their efforts is inspirational – from a child with pocket money to donate to charity, to fundraising events involving entire communities. Your actions can make a real and lasting change to the lives of children living in some of the poorest countries in the world.
Read more

about Fundraise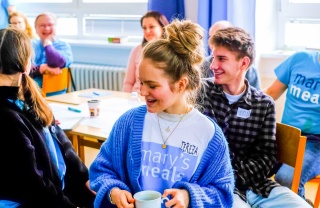 Volunteer
Become a Mary's Meals volunteer and learn new skills, meet new people and help us reach more hungry children with a nutritious meal at school.
Read more

about Volunteer
Work for us
Take a look at our latest vacancies across the Mary's Meals family and see how you could use your skills and experience to help bring hope to vulnerable children.
Read more

about Work for us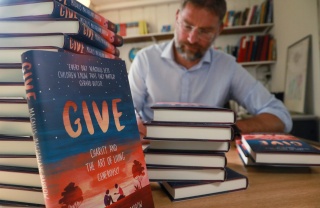 Books and Films
Read, watch and share the work of Mary's Meals and our mission to reduce child hunger at school through our inspirational films and heart-warming books.
Read more

about Books and Films
Our Impact
Mary's Meals is a simple idea that works.
Our global school feeding programme meets the immediate needs of hungry children and encourages them to gain an education.
Where our meals are served, school enrolment increases and attendance improves. Far fewer children leave school early because of hunger.
Food is changing the story for the millions of children we serve every school day, but our work is far from over.
Food changes the story.
Together we can make a difference