"A new disaster is unfolding... people have lost everything"
Two deadly earthquakes have caused catastrophic destruction in Syria and Turkey. Our partner tells us how the team is navigating the treacherous environment to deliver meals and why it believes this is only the beginning of a humanitarian emergency.
Published on
Last week, the world watched in horror as the devastating events in Turkey and Syria unfolded. More than a week on from the powerful earthquakes, the focus is now shifting from searching through rubble for survivors, to reaching and caring for those who made it out alive.
In Syria, where Mary's Meals has partnered with local organisation Dorcas since 2017, the situation is critical. Dorcas believes the biggest disaster in Syria is yet to come and the team speaks of the enormous impact on a region that has already faced immense suffering from the ongoing civil war:
"The western sanctions imposed on Syria have had a significant impact on the country's ability to respond to the recent earthquakes. The sanctions have restricted the flow of aid, medicine, and other essential supplies, making it challenging for the country to provide adequate relief to those affected by the disaster.
"Additionally, rescue operations are being hindered due to the already damaged infrastructure and the weather conditions. Overnight, temperatures have been dropping close to freezing point, worsening the already dire situation. In Aleppo, certain areas have [also] been sealed off for safety reasons, making it difficult to provide humanitarian aid.
"A new disaster is unfolding as people have lost everything, and many of them do not have the means to meet their basic needs. In terms of essential goods, those are in short supply, and not all shelters are able to provide warm clothing, food, and water."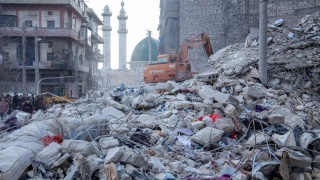 Dorcas – an organisation that has been active in Syria for many years – is continually assessing the situation in Aleppo, a city in the north-west region where Mary's Meals' school feeding programme normally serves more than 5,000 children. As the team walked through these areas, they say the situation has become clearer and that they are seeing incredible damage and destruction and people desperately seeking help. Currently the schools where Mary's Meals are served to noisy and enthusiastic children, are sheltering those who have lost their houses or are too scared to return to the unstable buildings they used to call home.
As aid slowly begins to trickle through to those waiting in Aleppo, Mary's Meals is working tirelessly with Dorcas to take immediate action. What's more, Dorcas says that: "due to the Beirut blast [a catastrophic explosion which took place at the Port of Beirut in 2020], we have experience in quickly responding to a disaster of this magnitude."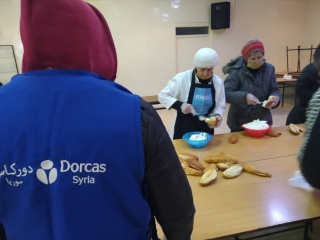 Dorcas' rapid and effective response is unwavering even with the impact of the earthquakes on the staff themselves, and the heavy damage that was done to the Dorcas office in Aleppo. Najla Chahda, Country Director for Dorcas in Syria said:
"Our office in Aleppo is damaged and we cannot work there at the moment. It is unsafe. Luckily, we can operate from one of our partners offices and continue to provide support to those in need. Our community centre, where many of our programmes take place, is unharmed. For us, it is not a question of taking action. It is in our hearts to support people and that is what we are doing now. We have to do this."
As the tragic numbers associated with the earthquakes continue to rise, Fabi Dabbagh, Coordinator for Dorcas in Syria said:
"The earthquake only lasted around 40 seconds, but it felt like 20 minutes. For 13 years, we have been in crisis after crisis. But what we witnessed with the earthquakes and aftershocks was devastating; the sound of building collapsing, people screaming, my own parents and sister screaming. 
"After the earthquake, we went to a shelter in a church. I told my parents to stay there until the situation calmed down. And I started my humanitarian work with my Dorcas colleagues. We started planning how we can assist those in need. People were in streets, in churches, in mosques - most of them injured. It is devastating for me that my parents were among the many who are suffering.
"In the meantime, buildings are still collapsing, light earthquakes are felt and churches and shelters are filled with people. People are still in unsafe buildings and being asked to evacuate immediately. The situation worsens, but we stay strong. For ourselves, our families and for those in need."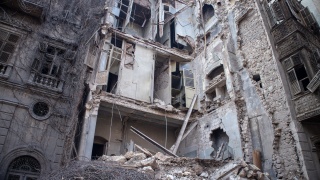 Mary's Meals' deepest sympathies remain with the people who have so suddenly and unexpectedly lost family members, neighbours, colleagues and friends. And our hearts go out to those in the Dorcas team, who are living through this tragedy by working tirelessly to help the communities affected.
For more than five years, we have partnered with this incredible team to support more than 5,000 children in Aleppo who rely on our school feeding programme for vital and nutritious meals. With your generous response to our Crisis in Syria appeal, we are working with them now to provide essential meals to those impacted by these traumatic events. We ask for your continued support to ensure we can keep reaching those in the greatest need and in doing so, offer a sign of hope and love for those who live.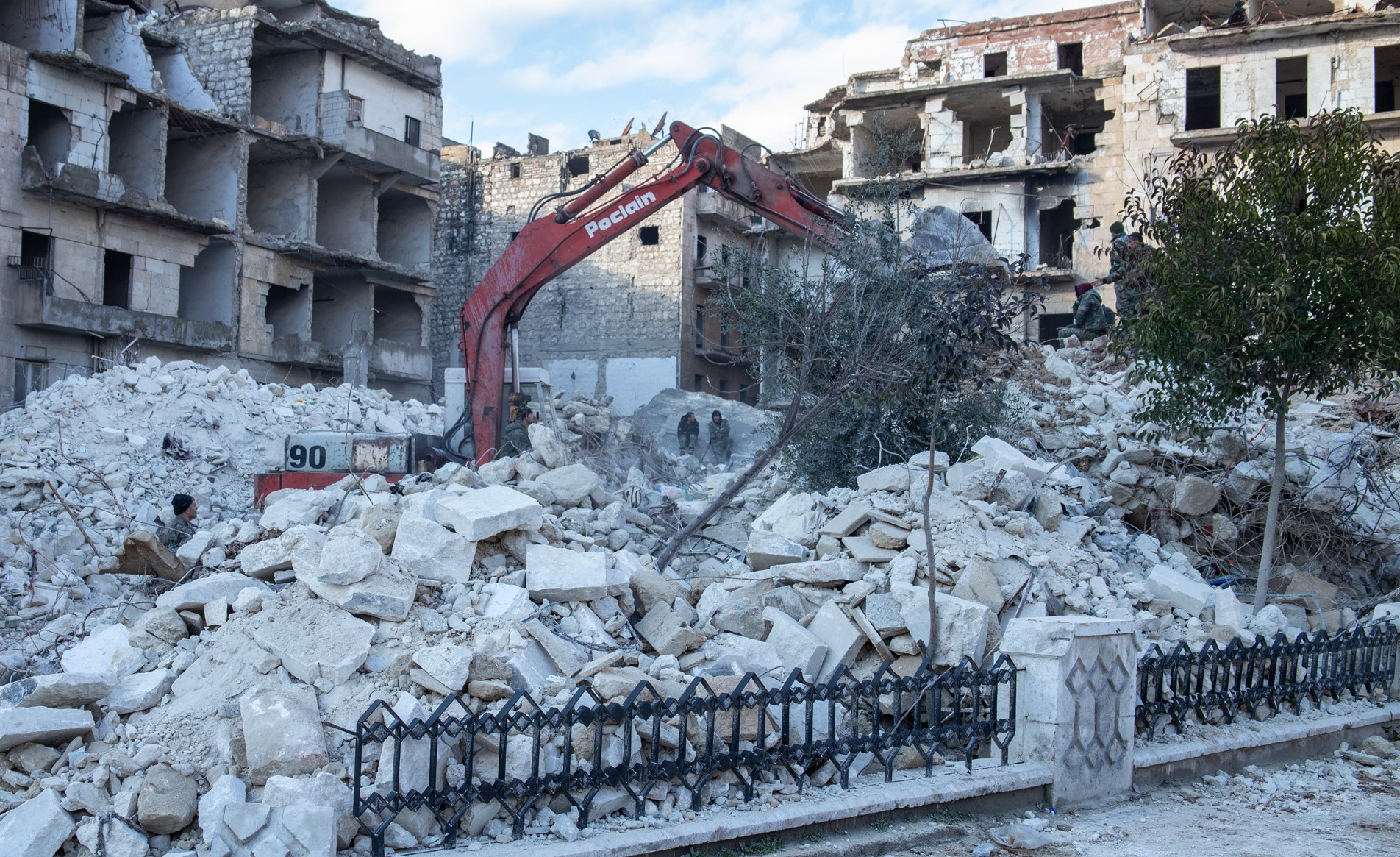 Please donate whatever you can to provide children in Aleppo with emergency meals